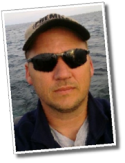 Hi, I'm Mike Dixon. I'm a software developer, avid computer geek, and web junkie. I live along the shore of Lake Michigan in the great State of Michigan, USA.
My hobbies include fishing, hunting, photography, and anything that involves gadgets or things with lots of buttons.
I've been working full-time out of my home office since 2000 and have been designing and developing commercial software for over 17 years. The the dozens of programs I have developed have been downloaded literally millions of times. I've created most of the programs single-handedly – coding mostly in Object Pascal (Delphi).
I primarily write software for CoffeeCup Software.
The software titles I've written for them include: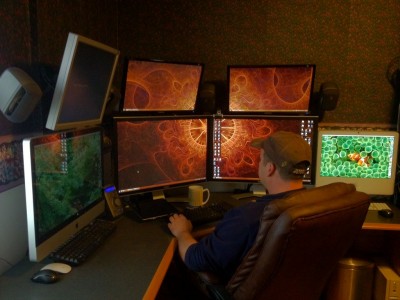 HTML Editor
Animation Studio
Website Access Manager
Website Color Schemer
GIF Animator
Image Mapper
LockBox
Sitemapper
StyleSheet Maker
Web Video Recorder
and various other free or outdated titles.
My software has been featured in dozens of magazines and has won numerous awards – including the Software Industry's People's Choice award for almost every year since 1999. The HTML Editor was the #1 downloaded web design software from cnet's download.com and tucows.com for 10 consecutive years.









A few of my previous employers have been:
Cybration Inc. (iCU2 Video Chat) – Lead UI Programmer
Microsoft – Testing and Visual Basic Support
Microsoft Press – Technical Editing
Logos Research Systems – Support
U.S. Navy – Aviation Electronics Technician (Whidbey Island Washington)
If you want to know more about me, read my How I Became a Programmer page.
If you wish to contact me, feel free to do that on my Contact page.