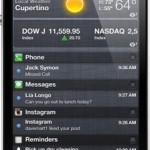 Best App Ever has their 2011 Best App Ever Awards open for voting for iOS (iPhone/iPod Touch, iPad) and Android applications.
You can vote for your favorite apps, or click on the app for details and a link to the App Store/ Market Place for the app.
This makes it easy to find some of the best apps for iOS and Android. There are tons of apps on this page, so be prepared to spend a little time getting some of the greatest apps ever.
Read More: 2011 Best App Ever Awards
Update: Winners Announced! Read More: 2011 Best App Ever Award Winners